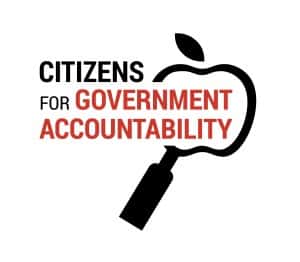 MISSION STATEMENT
Apple Valley Citizens for Government Accountability is made up of Apple Valley residents and business people dedicated to bringing fiscal responsibility, accountability, and transparency to our local government.
Fiscal Responsibility
The current Town Council and Town administration continue to spend millions of dollars on high-priced attorneys, PR consultants, and political advertising, diverting money from priorities such as public safety, infrastructure, and community programs.
The Town of Apple Valley should focus on key priorities of government, and not on taking over private businesses and properties.
Transparency
Apple Valley's Town Council pulls from multiple department budgets to waste millions of dollars on attorneys, advertising, and other power grab measures — which only go towards expanding the size of the government structure.
The Town of Apple Valley should release any and all documents that reveal how much money has been spent on the water company takeover, and resume a monthly update on "takeover" spending.
Accountability
As violent crime rises in Apple Valley, and the Town continues with deficit spending in multiple areas of its budget, actions that spend money on unnecessary and frivolous items should be eliminated.
The Town of Apple Valley should redirect that money toward other parts of the Town budget.
Do you agree with us, or want more information?
E-mail us at info@applevalleycitizens.org
---
Leadership committee
The Apple Valley citizens below have taken the lead on shining a light on activities in Apple Valley Town Government, and we encourage you to join us by clicking here!
Diana Carloni-O'Malley
Greg Raven
Kerry Henard
For more information and background material, check out What are we doing?